DSC08397-33
-SAVOR THE NATURE OF BEER-
BEHIND THE BEER
We are a family owned and operated brewpub tucked away in the Texas Hill Country, dedicated to improving our community through land conservation, responsible sourcing and thoughtful partnerships. Wanting to provide a true sense of what Texas has to offer (and really, what we enjoy drinking year-round), our array of classic styles and seasonal beers are an approachable balance to our more experimental Wildcraft Series. Featuring ingredients foraged from our land, these brews are often limited in nature, making each one special and truly one-of-a-kind.  Beerburg is a place where all are welcome; whether you're visiting for a post-work beer, hanging with four legged friends, or enjoying time outside with the family.
Our Beers
With the Land
Turns out that Texas' native plants have a not-so-secret relationship with brewing that extends back thousands of years.  Brewing with these herbs has led to many sustainability efforts and a commitment to creating a zero solid and liquid waste facility that also provides its own energy and water. We hope our efforts to preserve and enhance the natural landscape on our property not only creates a better experience for our customers, but also has a small but lasting impact on our planet.
About Sustainability
From the Border
Good beer should always be paired with good food. Our onsite restaurant, Taqueria la Violeta offers a rotating array of regional Mexican street food from tacos and flautas to housemade salsas and ice creams. Inspired by Chef Ricardo Gutierrez's heritage and named for his family's ranch in South Texas, the menu features scratch-made dishes that draw inspiration from the land and his roots.
Taqueria La Violeta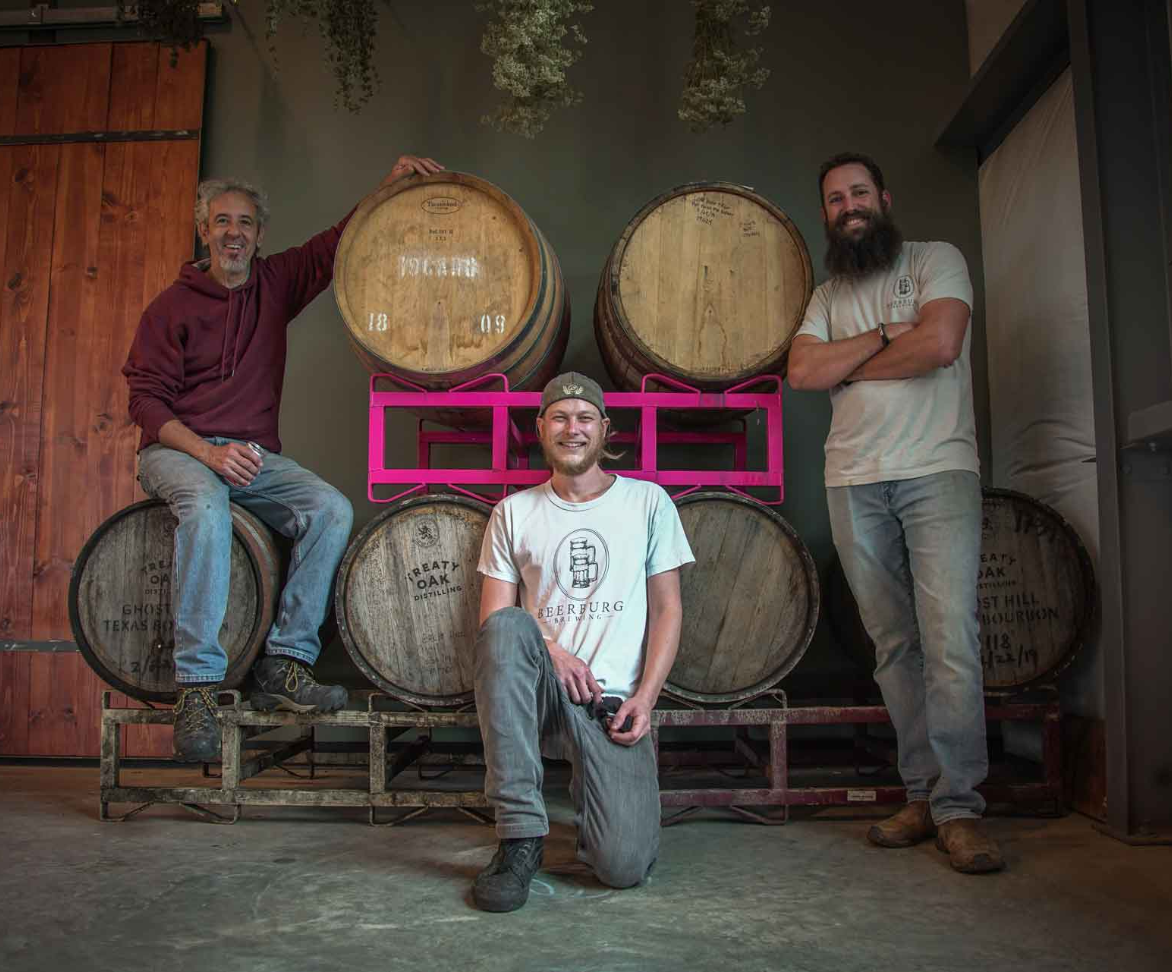 Monday – Saturday 11am-8pm
Sunday  11am-7pm